David Pruitt
Partner, chicago office
O: (312)204-3199 M:(773)655-3893
@dnpruitt
Former General Counsel & Chief Privacy Officer to an education technology start-up
Deep experience in financial services as a former lead technology lawyer for BMO Financial Group
MBA from the University of Chicago, takes pride in his business savvy solutions to legal challenges
Enjoys learning a client's business and bringing products and services to market in a compliant way.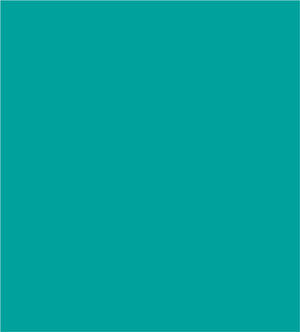 Skilled negotiator in all types of technology transactions
FUN FACT!
Favorite TV lawyer is Ron LaFlamme from the HBO series, Silicon Valley, narrowly edging out Seinfeld's Jackie Chiles.
About David
David Pruitt is a privacy and technology lawyer with deep experience in the education technology and financial services sectors. David joined InfoLawGroup in 2019 following ten years as in-house counsel, including serving as General Counsel and Chief Privacy Officer to an emerging education technology company. He was also previously Associate General Counsel and lead technology lawyer with BMO Financial Group. David earned an MBA from the University of Chicago and applies his business education when advising clients. He understands that legal analysis is one input of many in making business decisions. His experience at both a young technology company and a highly regulated financial institution also gives him the unique perspective needed to give practical advice that moves the business forward while properly mitigating risk.
David works closely with clients to learn their business and help them create products and services that are compliant with ever-expanding privacy laws and regulations incorporating "privacy by design" concepts whenever possible. Having served as a Chief Privacy Officer, David is keenly aware of the complex data governance issues facing his clients and works with them to build privacy programs and draft data governance policies and procedures. He also regularly negotiates all types of technology transactions and advises clients on data privacy issues that arise as part of those transactions.
REPRESENTATIVE Experience
Advising on compliance with state and federal privacy laws and related regulations, including sector specific laws and regulations such as GLBA (financial services) and FERPA (educational institutions), as well as COPPA and California's new Consumer Privacy Act (CCPA)

Advising on GDPR compliance initiatives including drafting and review of required data processing addenda

Advising on privacy implications of new product and service offerings, including "privacy by design" concepts, and providing practical solutions to drive product development process forward.

Assisting in the creation and implementation of information security programs and drafting related policies and procedures

General counseling services to startups and early stage technology companies

Negotiation and drafting of a wide variety of technology transactions and other commercial agreements, including licensing, SaaS and large outsourcing transactions.

Development of privacy policies website terms of use and other B2C terms and conditions for e-commerce platforms and other web-based products

Development of "self-serve" legal tools such as reusable contract templates, client-tailored FAQs and other organizational guidelines to efficiently deliver legal advice

Assisting organizations with the development and implementation of data security incident response plans

Negotiation of all types of sponsorship and promotion-related agreements, including stadium and arena naming rights agreement
Professional Associations
International Association of Privacy Professionals (IAPP)
Former Board Member, Association of Corporate Counsel, Chicago Chapter
BAR ADMISSIONS
Illinois, 2005
Education
University of Chicago Booth School of Business, MBA, 2013
Chicago-Kent College of Law, JD, 2005 (with honors)
University of Illinois, BA 2001